Growing agribusiness together
Who we are
VERUM GROUP
We are one of the main producers and exporters of grains and oilseeds in the Republic of Moldova. We manage an integrated value chain which includes origination, contracting, storage, sale and delivery of agriculture commodities to our clients.. We guarantee the high quality of the products and services we offer. We cooperate with industrial consumers and international traders from 14 countries.
FIELDS OF ACTIVITY
Cultivation of field crops
Trading with agriculture commodities
Trading with petroleum products
Storage of agriculture commodities
Transport and logistics
KEY FIGURES
10 000
hectares in processing
50 000
tons of own agricultural production
160 000
tons of agricultural commodities sold
86 000
tons of storage capacity
ISTORIE
Launch of own agriculture production
In 2012 VERUM GROUP established its own agriculture company specialised in cultivation of field crops - wheat, barley, corn, rapeseed, sunflower. The company acts in Floresti district which is situated in the main grain production zone from the Republic of Moldova. Actually the company is processing more than 10 thousand hectares of agricultural land. High efficiency and crops are ensured due to the use of mini-till technology.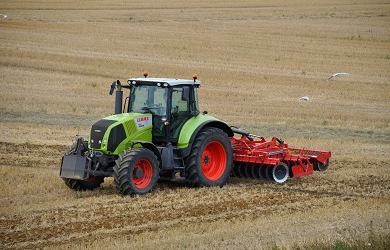 Launch of own elevator
In 2014 VERUM GROUP has acquired the largest grain elevator from the Northern part of the Republic of Moldova with a total storage capacity of 86 thousand tons and situated in Gura Camencii village, Floresti district. The elevator has acces to railway and international roads. Therefore VERUM GROUP has the possibility to store in optimum conditions its own production, as well as commodities bought from the farmers active in the region.
Launch of sorghum production
In 2018 VERUM GROUP launched cultivation of sorghum which resistant to drought and contains a high proportion of proteins. The sowing seeds are imported directly from France and are adapted to the Moldovan climate conditions. At the same time VERUM GROUP launched cooperation with other agriculture producers from the Republic of Moldova interested in cultivation of sorghum.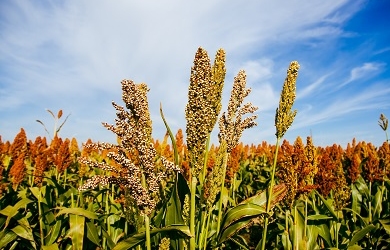 Enlarging export activities
In 2021 VERUM GROUP enlarged its export activity outside Black Sea region. Thus directly or through trading partners more than 30 thousand tons of grains and oilseeds have been exported to Turkey, Italy, China, Singapore, Bangladesh. The quality of Moldovan agriculture commodities was highly appreciated by our clients.